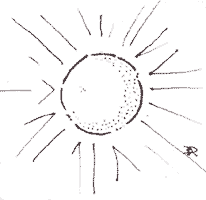 So you have not been very concerned. You know that you are not a witch, and you even doubt that there are such things as witches.
You put your mind to your farming. It is hard enough work, after the long cold winter just passed, which had followed the too wet year before. And you still remember the raging armies of a few years ago, which took every edible thing you had, but did leave your farm intact.
Today, as every day, you have to feed the animals and weed the fields.