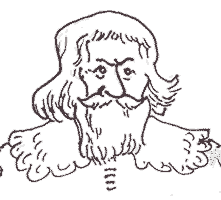 You say that you were afraid. But you have done nothing wrong.
The judge in the middle says, "Nonetheless it is every subjectís duty to obey the will of our prince. You are Poldi Breschfeld, correct?"
You admit to being Poldi Breschfeld.
The judge asks, "Will you be cooperative with these proceedings?"
You*
*say, "You men have no right to treat me this way! I demand a lawyer as my advocate."