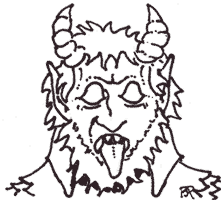 Did you make people or animals lame with a poisonous fog?
How, when and where have you made storms?
What kind of damage was done?
Did you cause the land to freeze, killing the fruit,
wine and grain?
Did you poison wells and cause plague?
Did you gain money through the Devilís work?